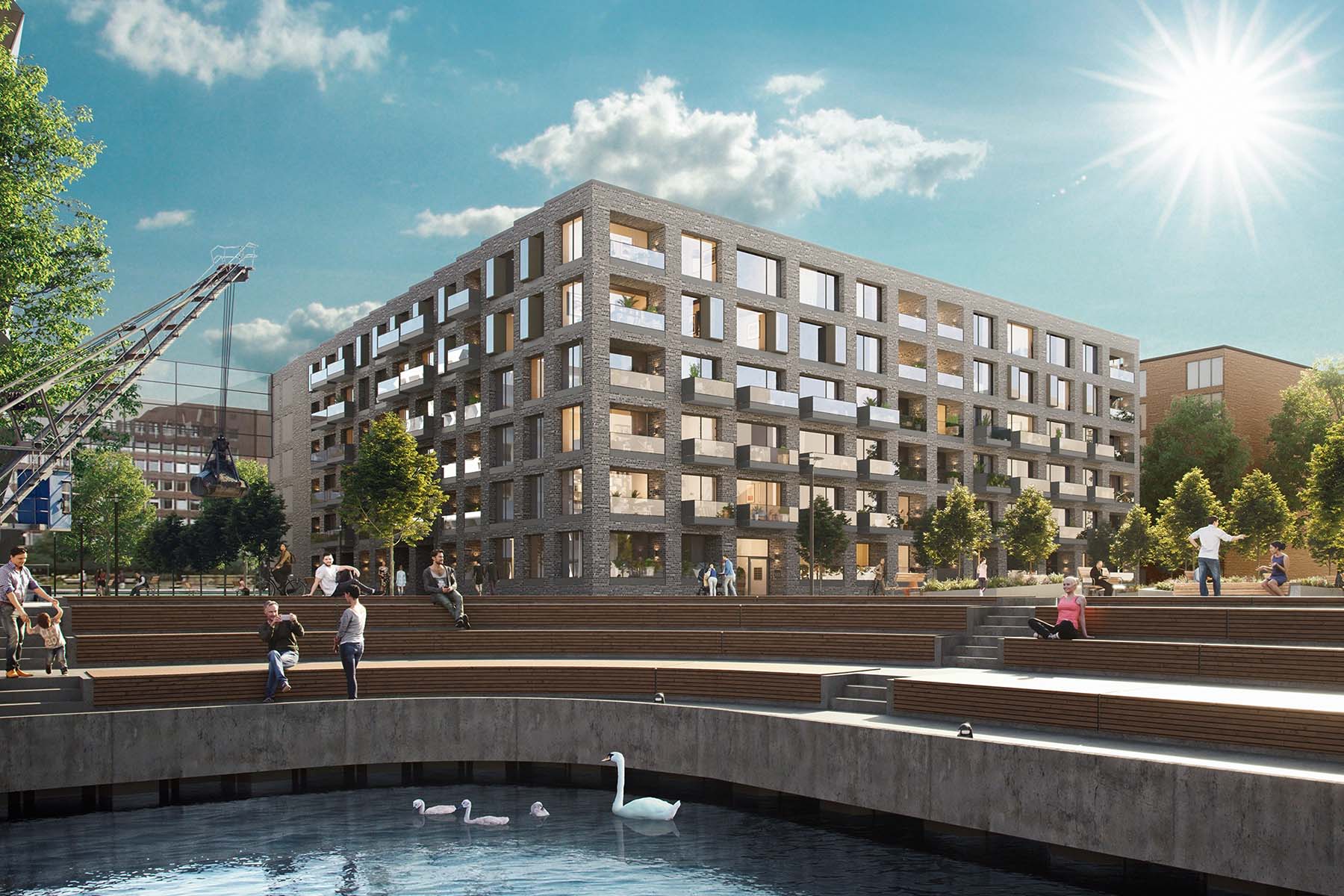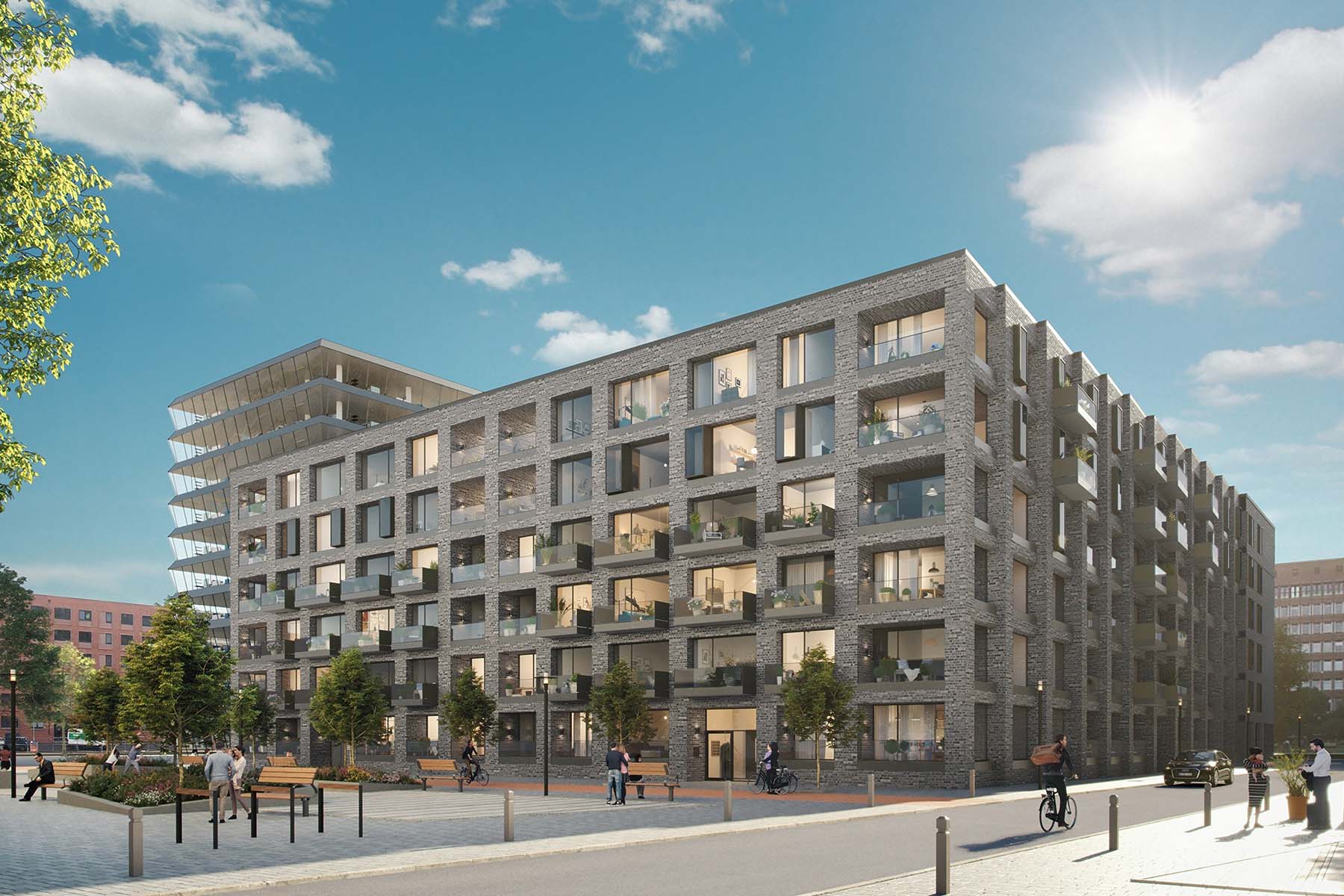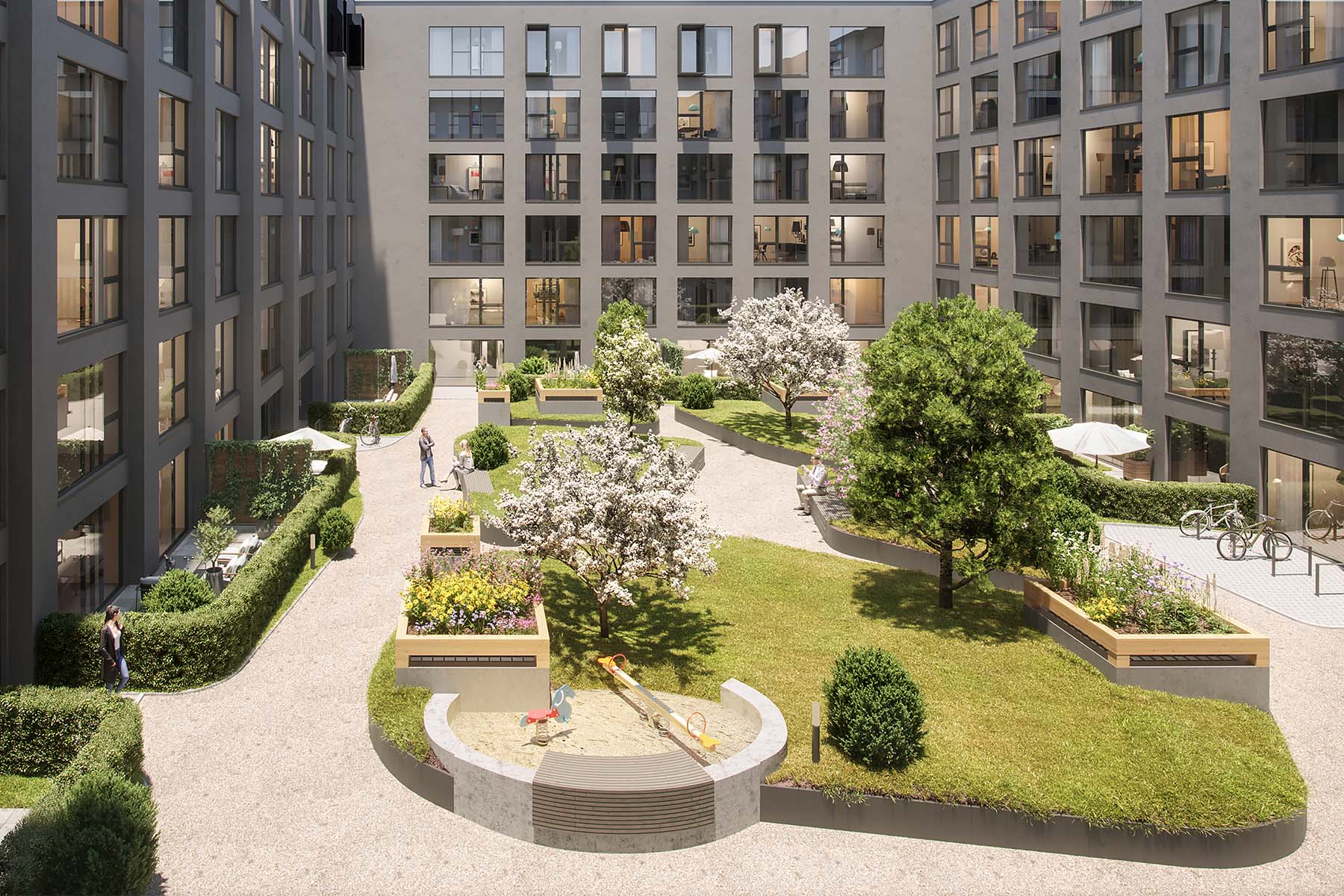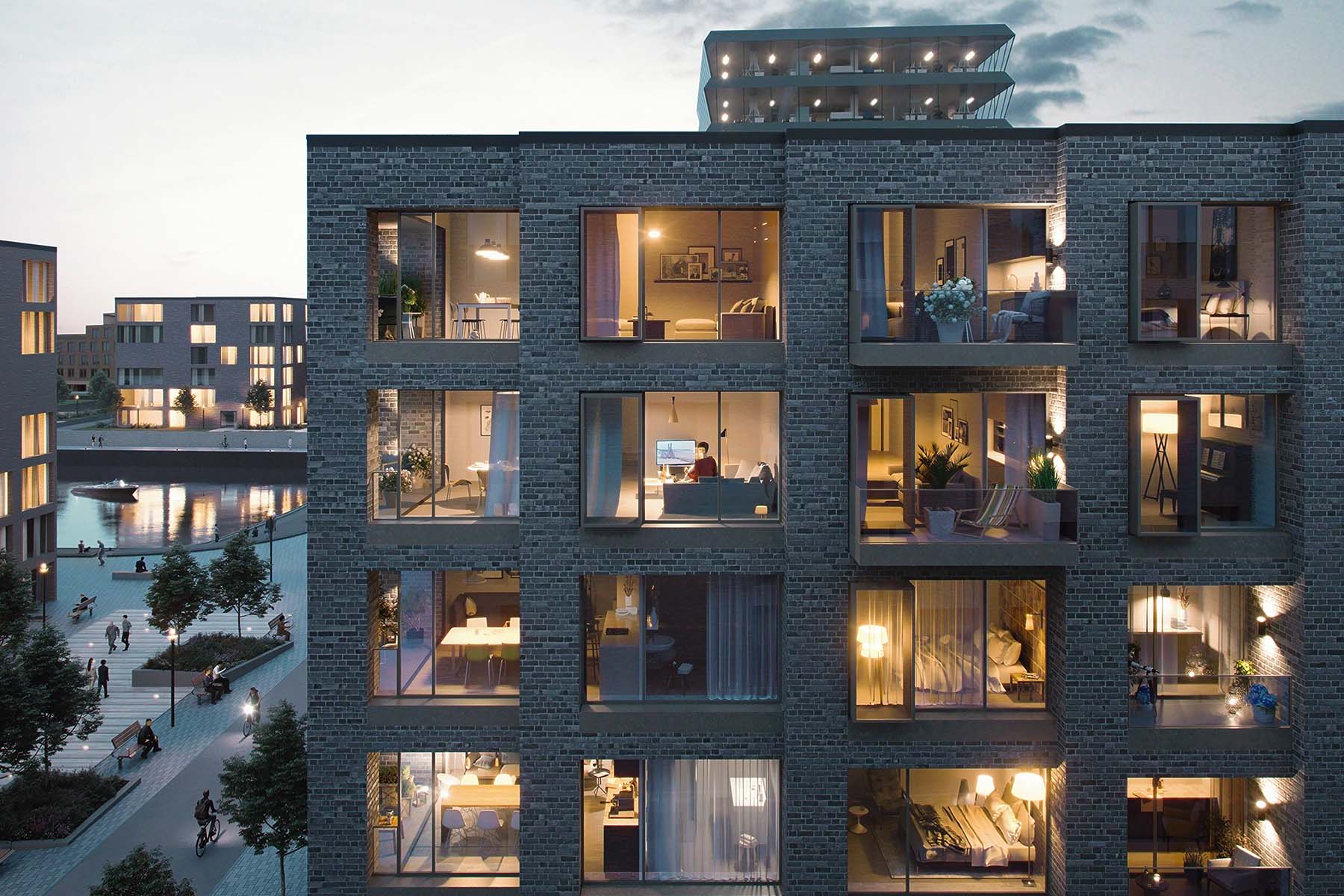 Non-binding illustration
PURE COMFORT
AT ZOLLHAFEN MAINZ
The classic, purist architectural style is in harmony with the historic flair of Zollhafen Mainz. Beautiful views, fascinating lighting moods and a sense of quality and clarity. It all flows together in these well-appointed apartments close to the calming banks of the River Rhein.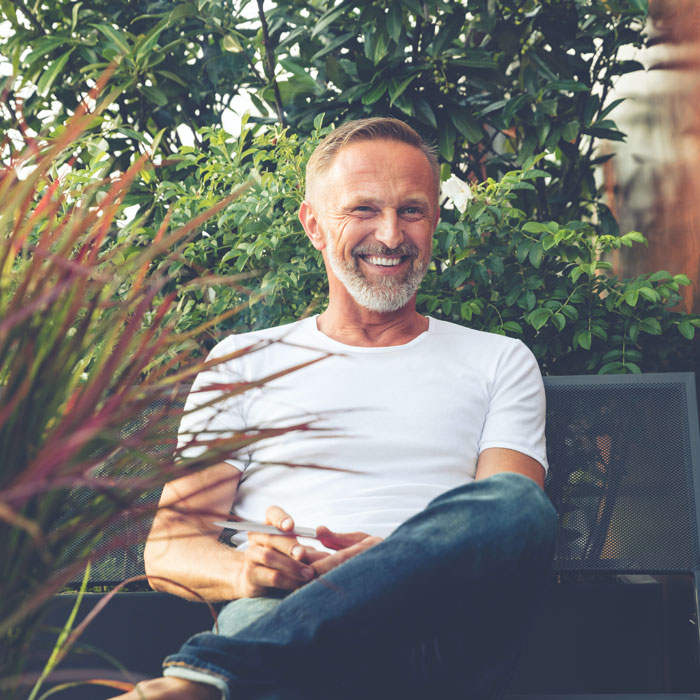 UNIQUE VIEW OF ZOLLHAFEN MAINZ
SPACIOUS, OPEN LAYOUTS
HIGH-QUALITY, MODERN INTERIOR FINISHES
ALL APARTMENTS HAVE A BALCONY, TERRACE OR LOGGIA
RELAXED WORLDS OF WELL-BEING BY THE WATERSIDE
103 attractive apartments create an extra special urban residential neighbourhood. A home by the harbour: tailor-made for modern demands and individual living concepts..
From 1-room flats to 5-room flats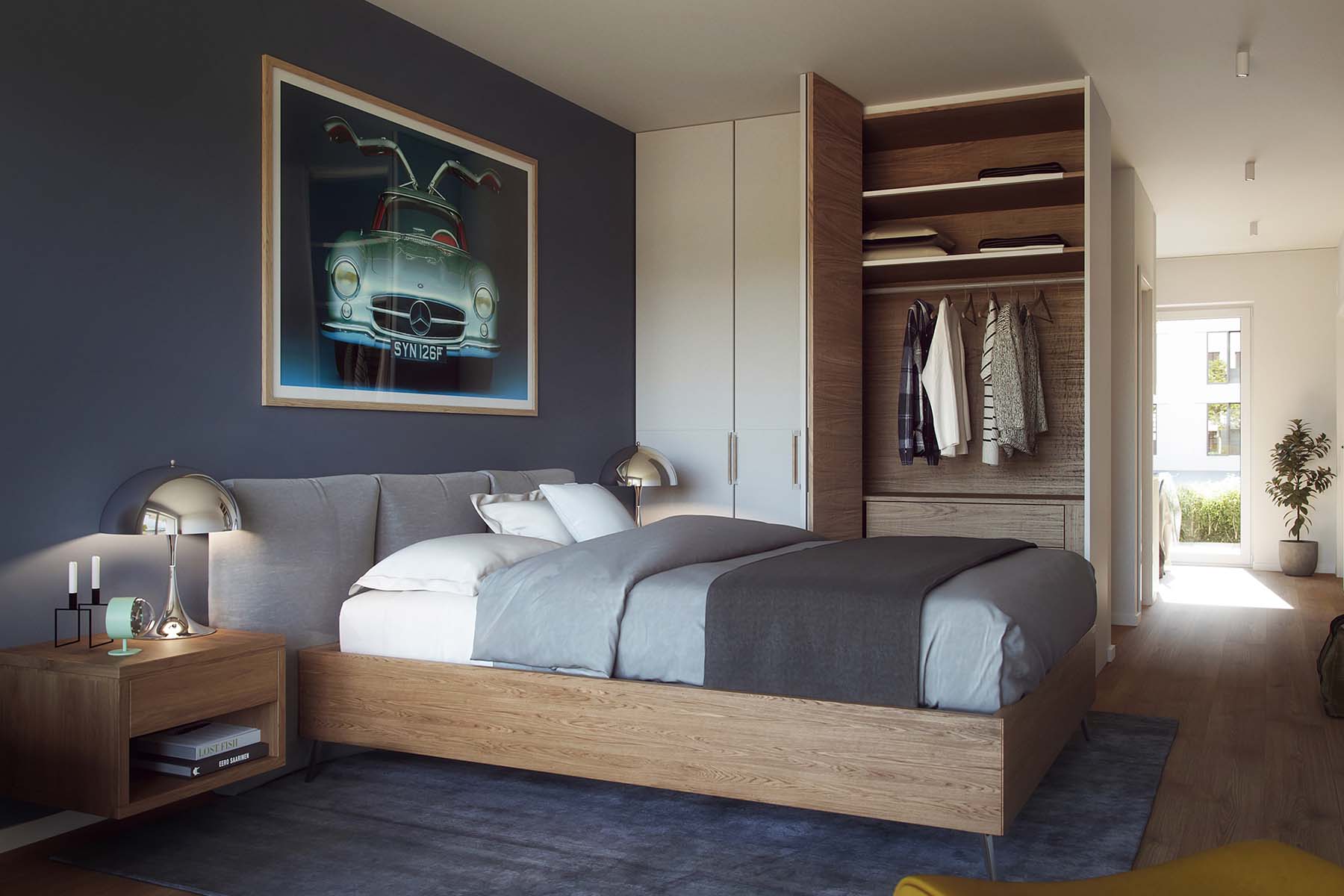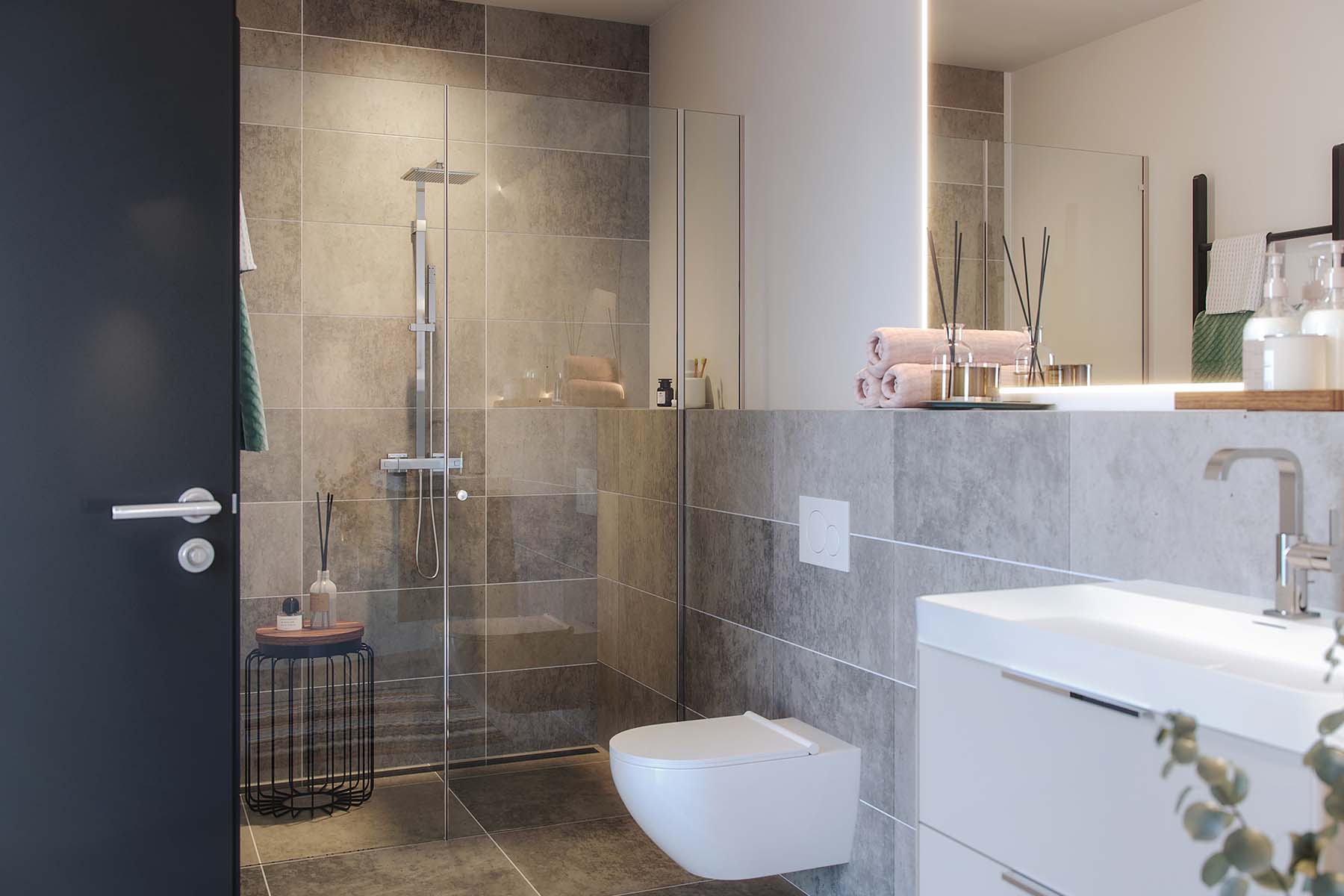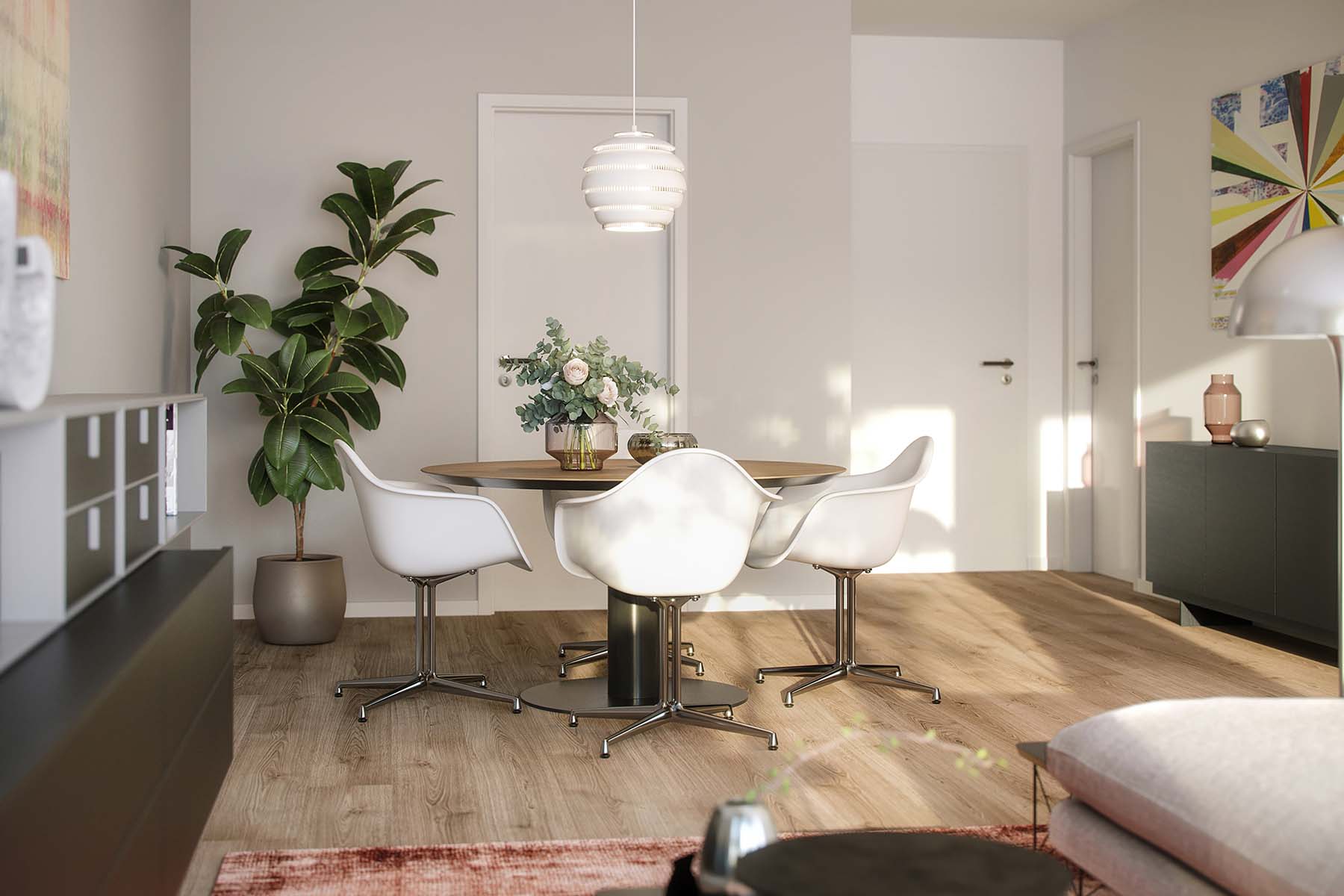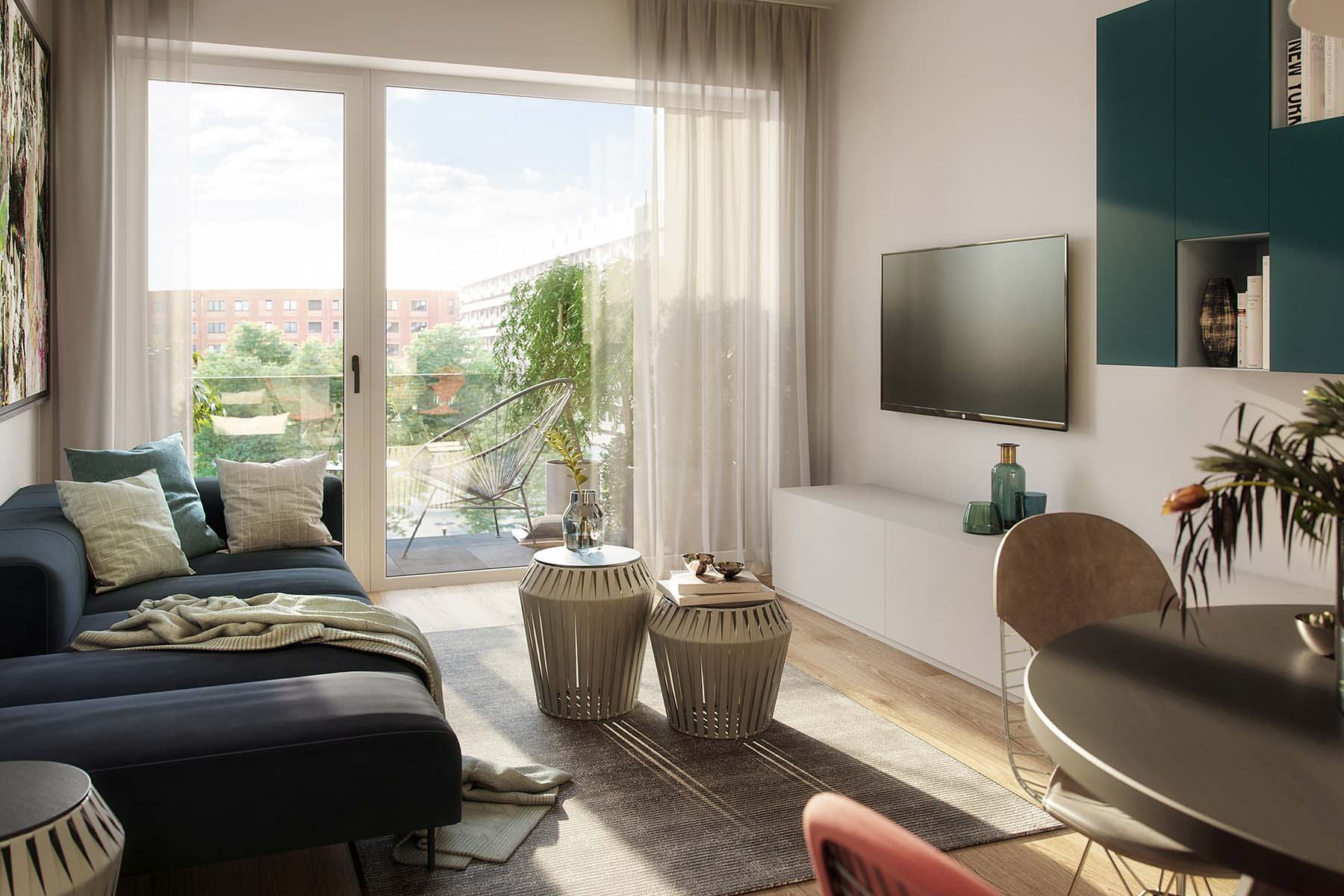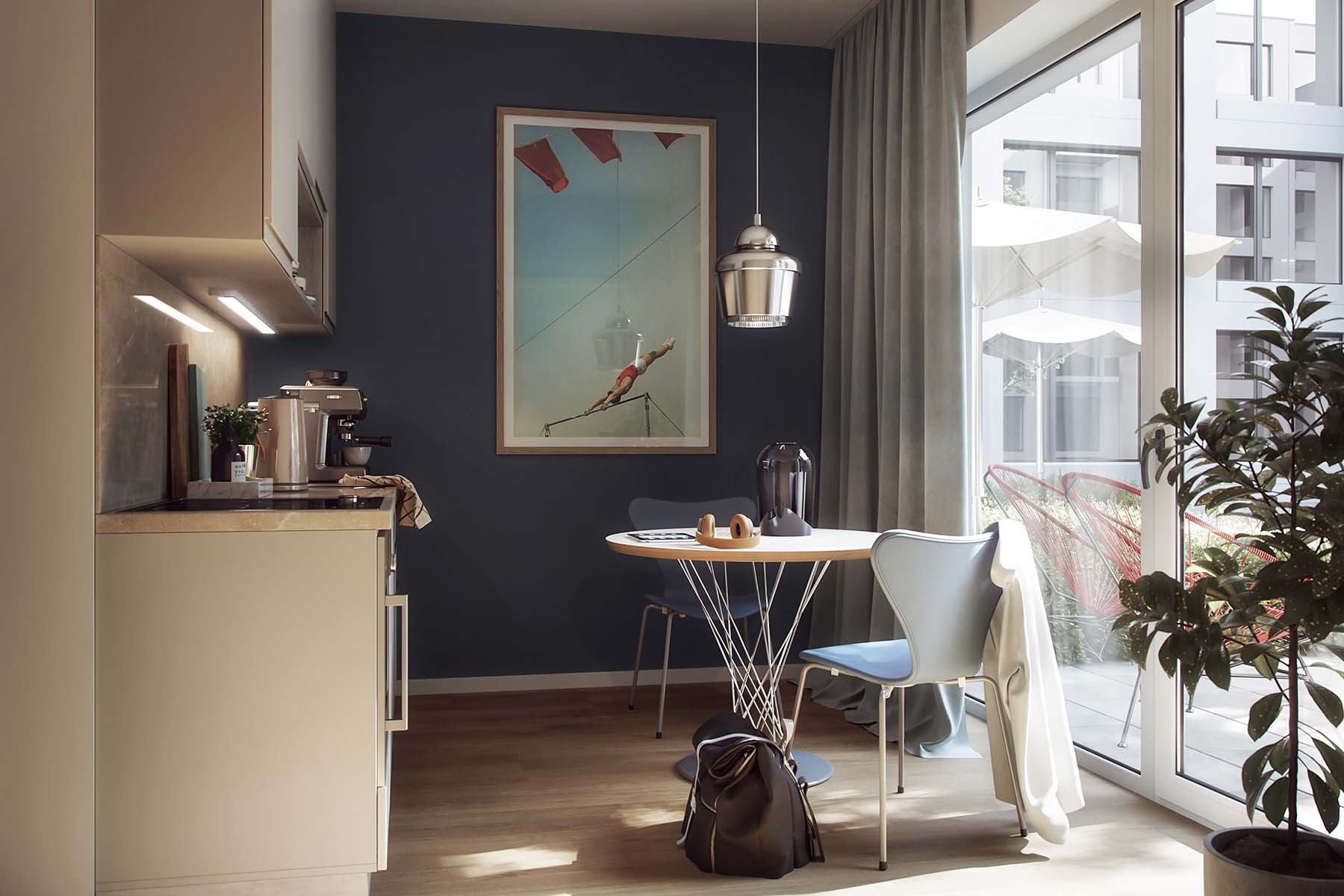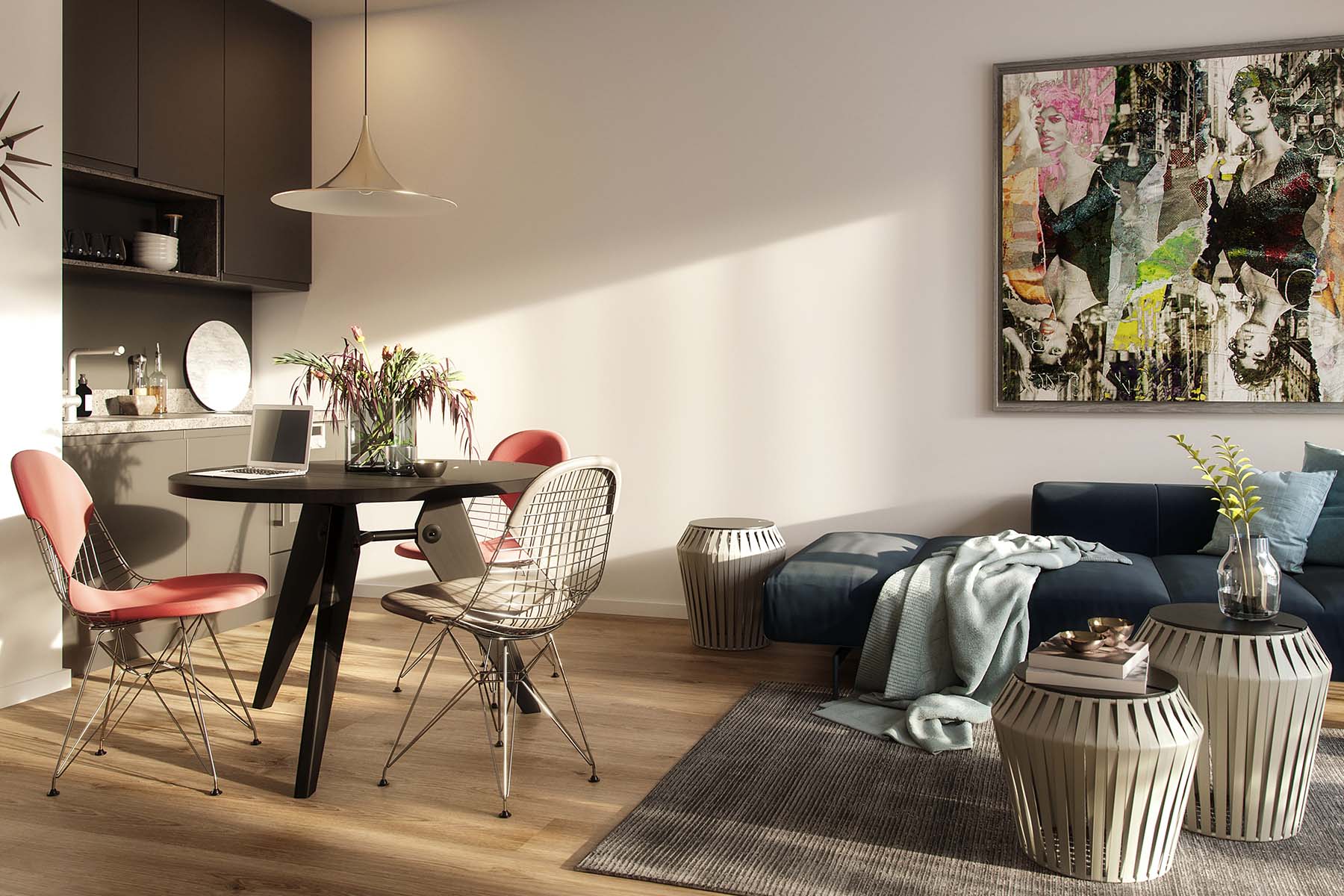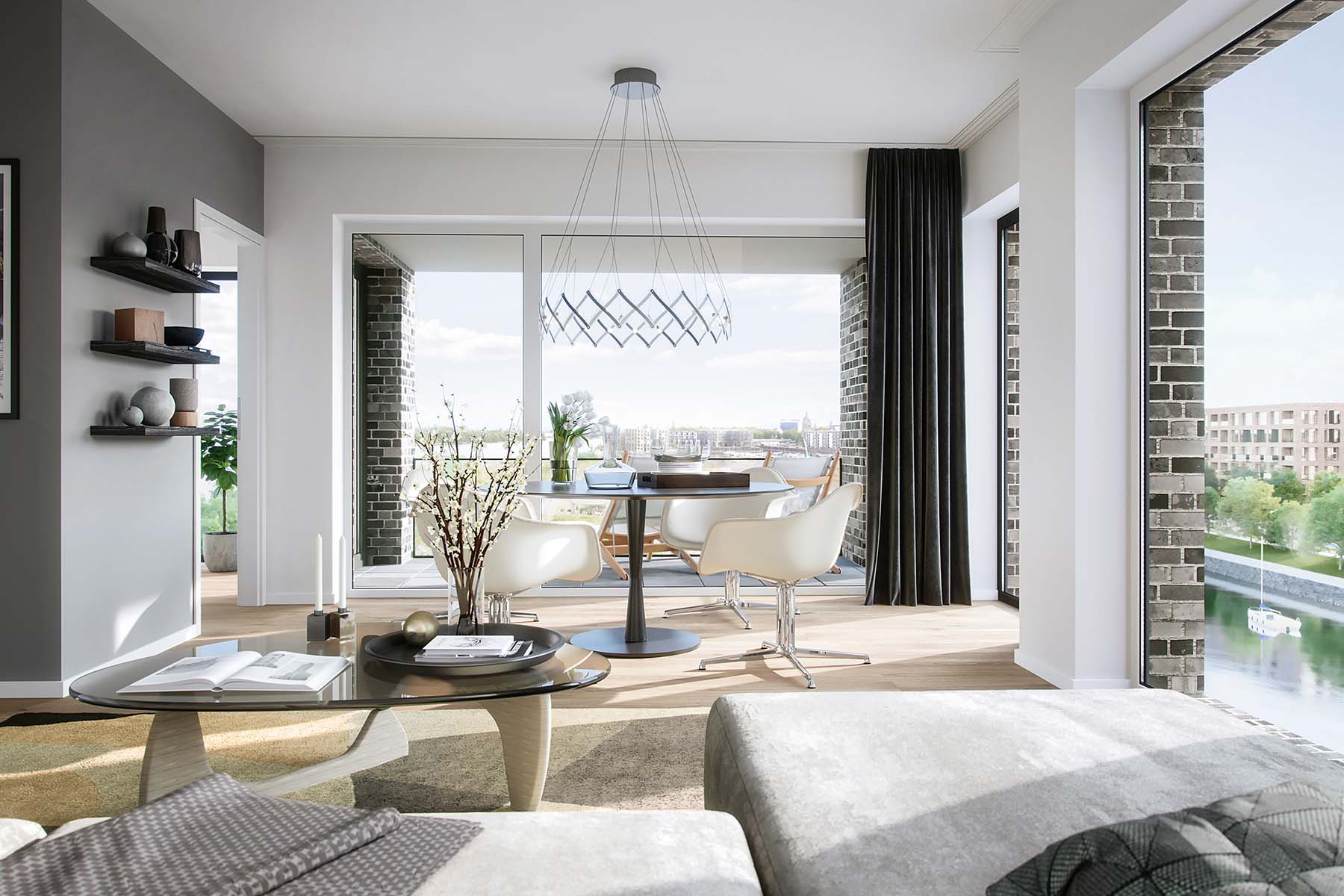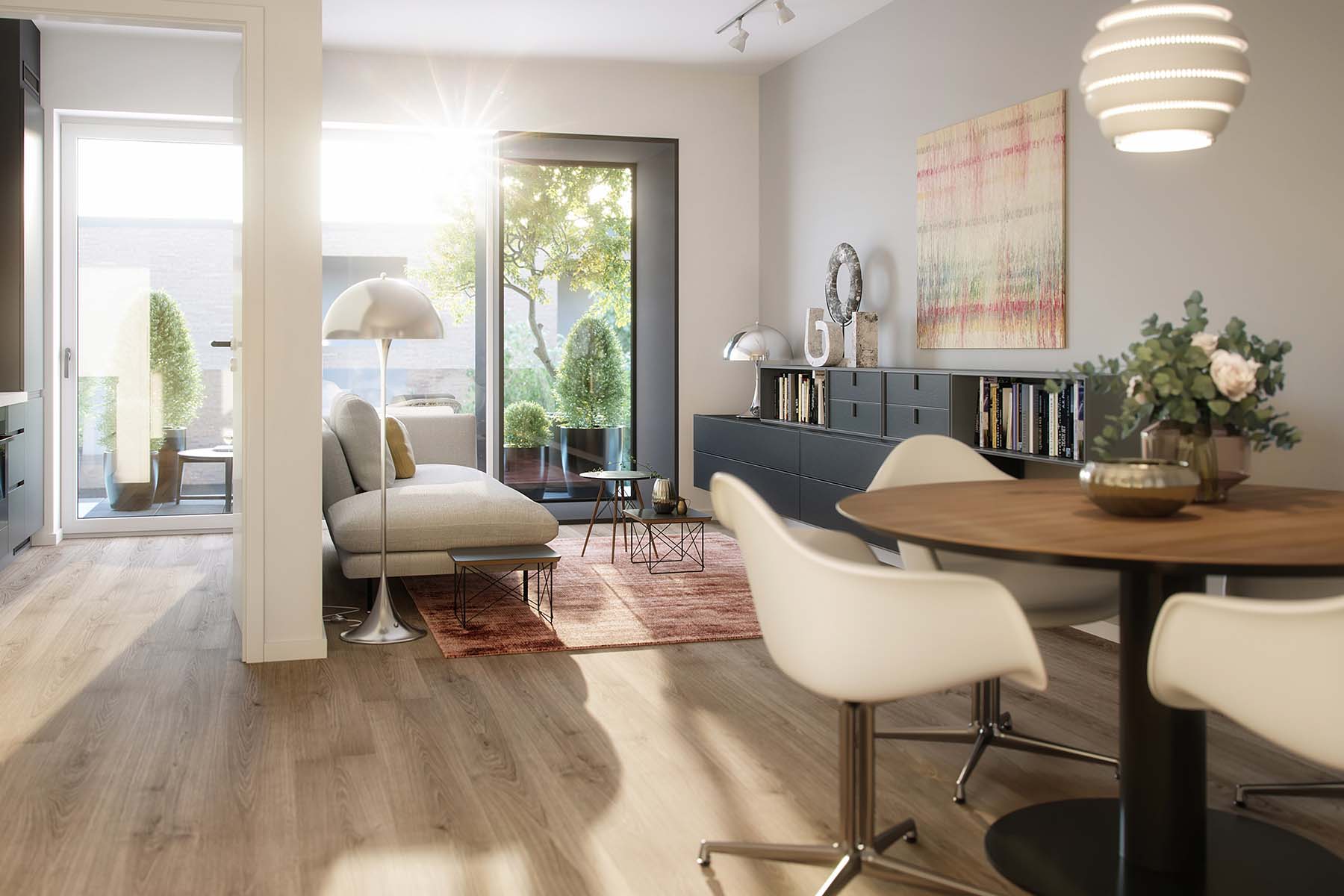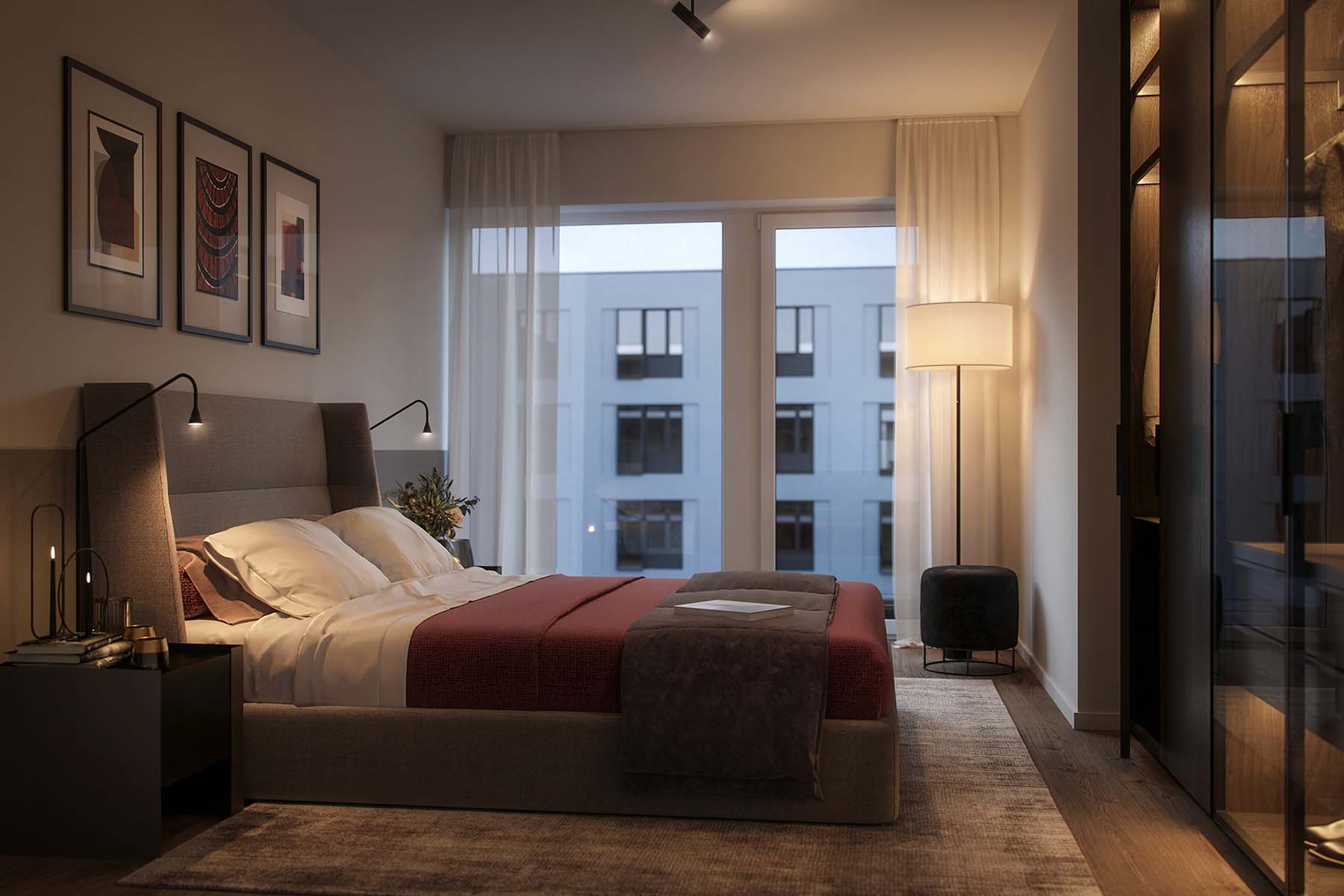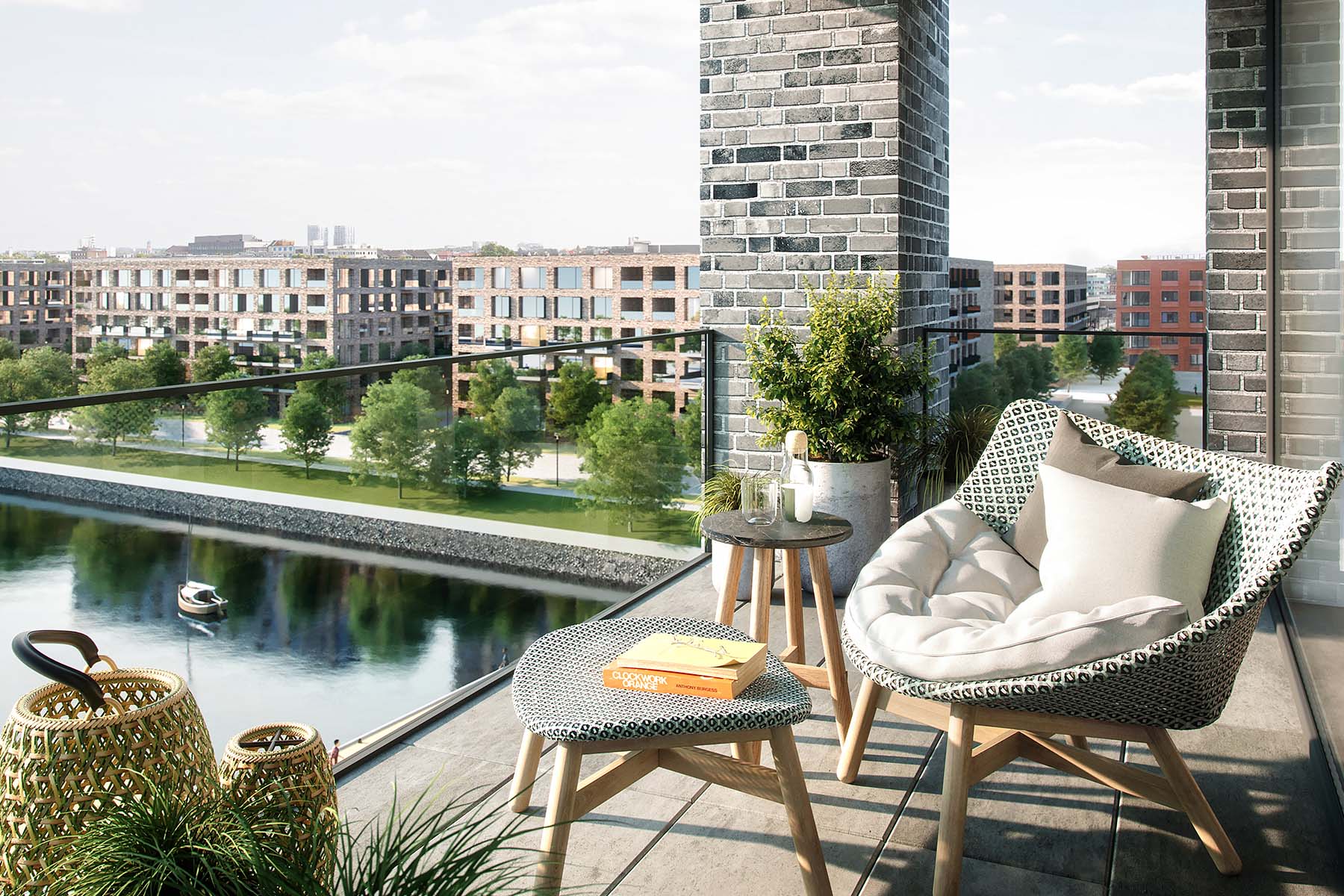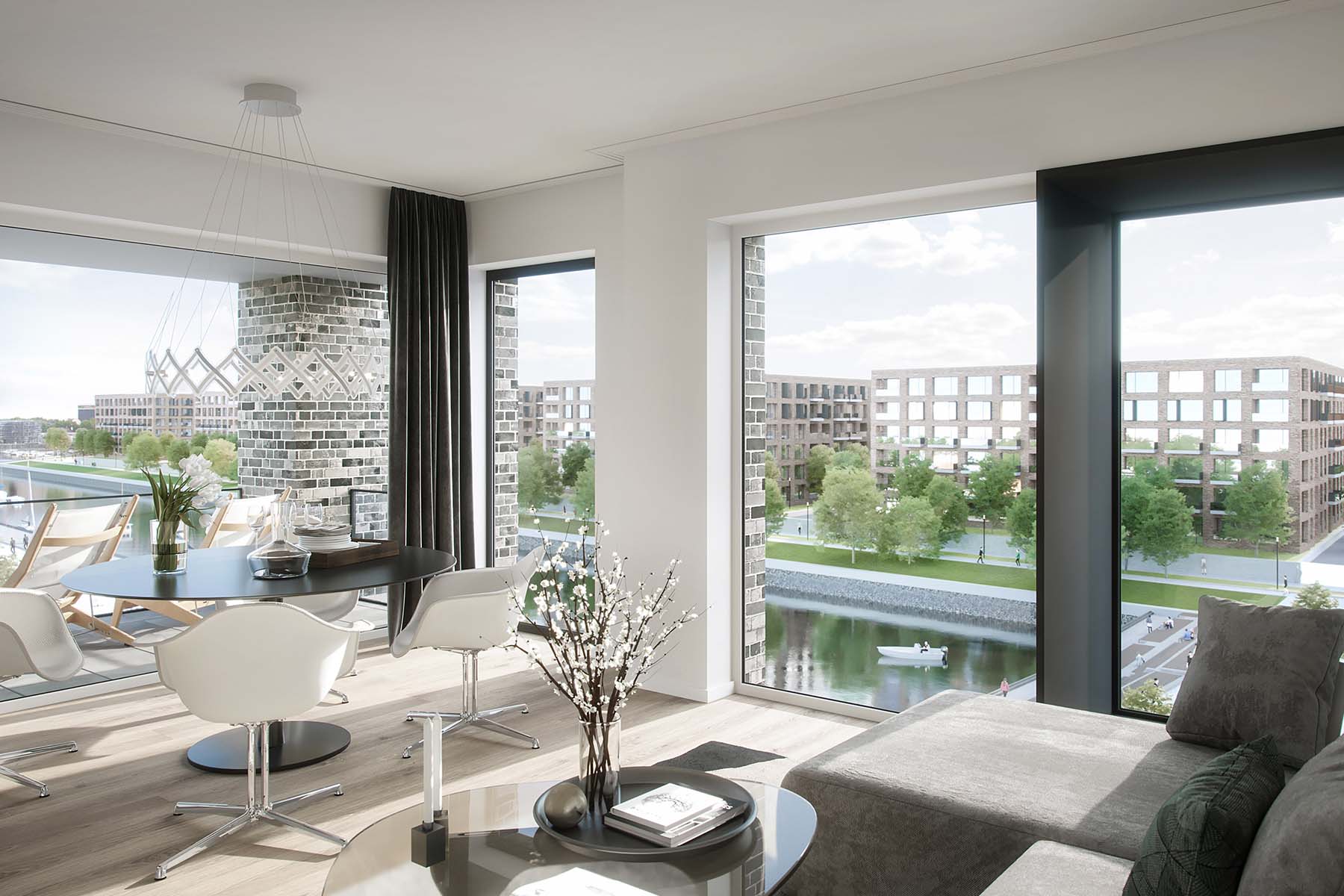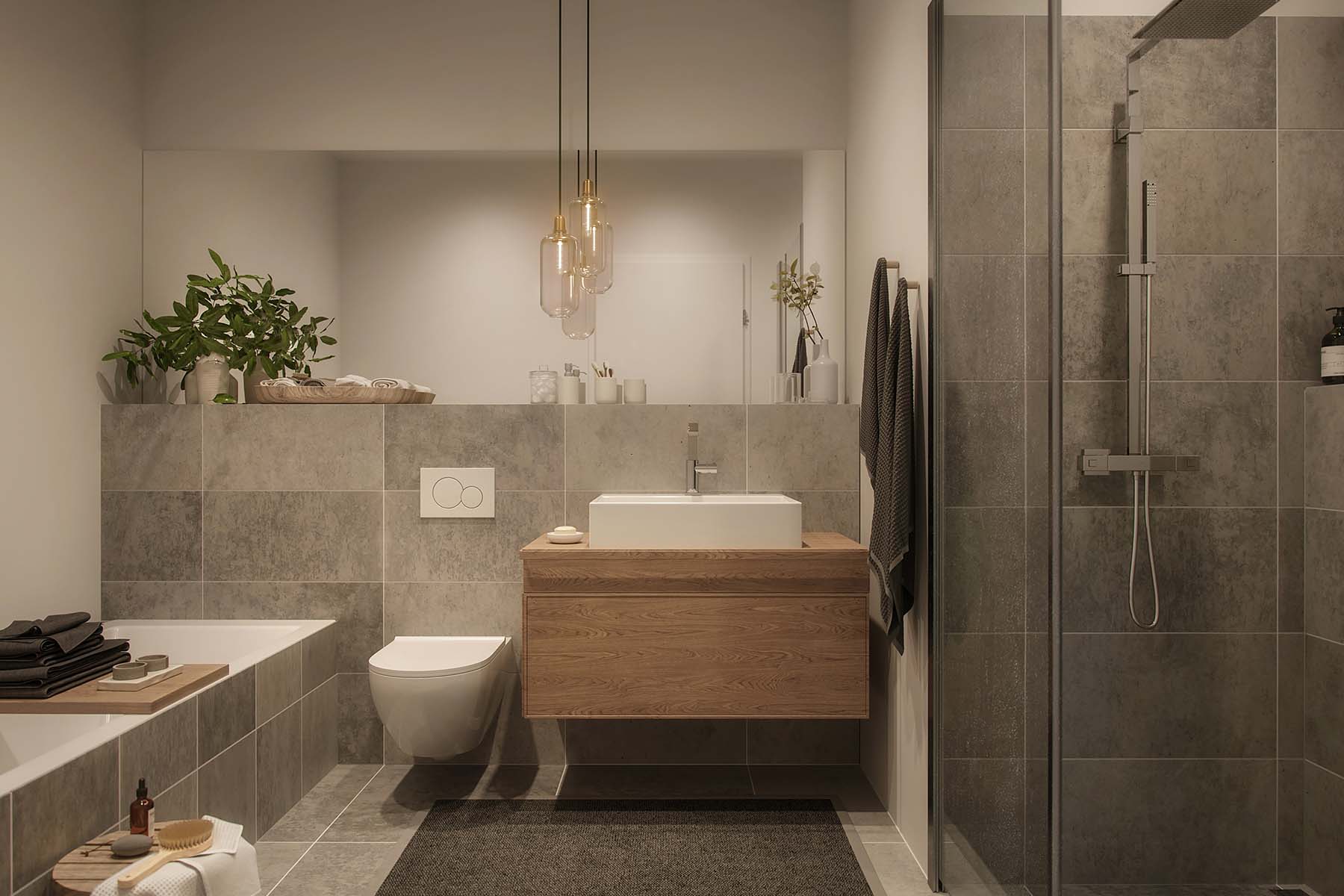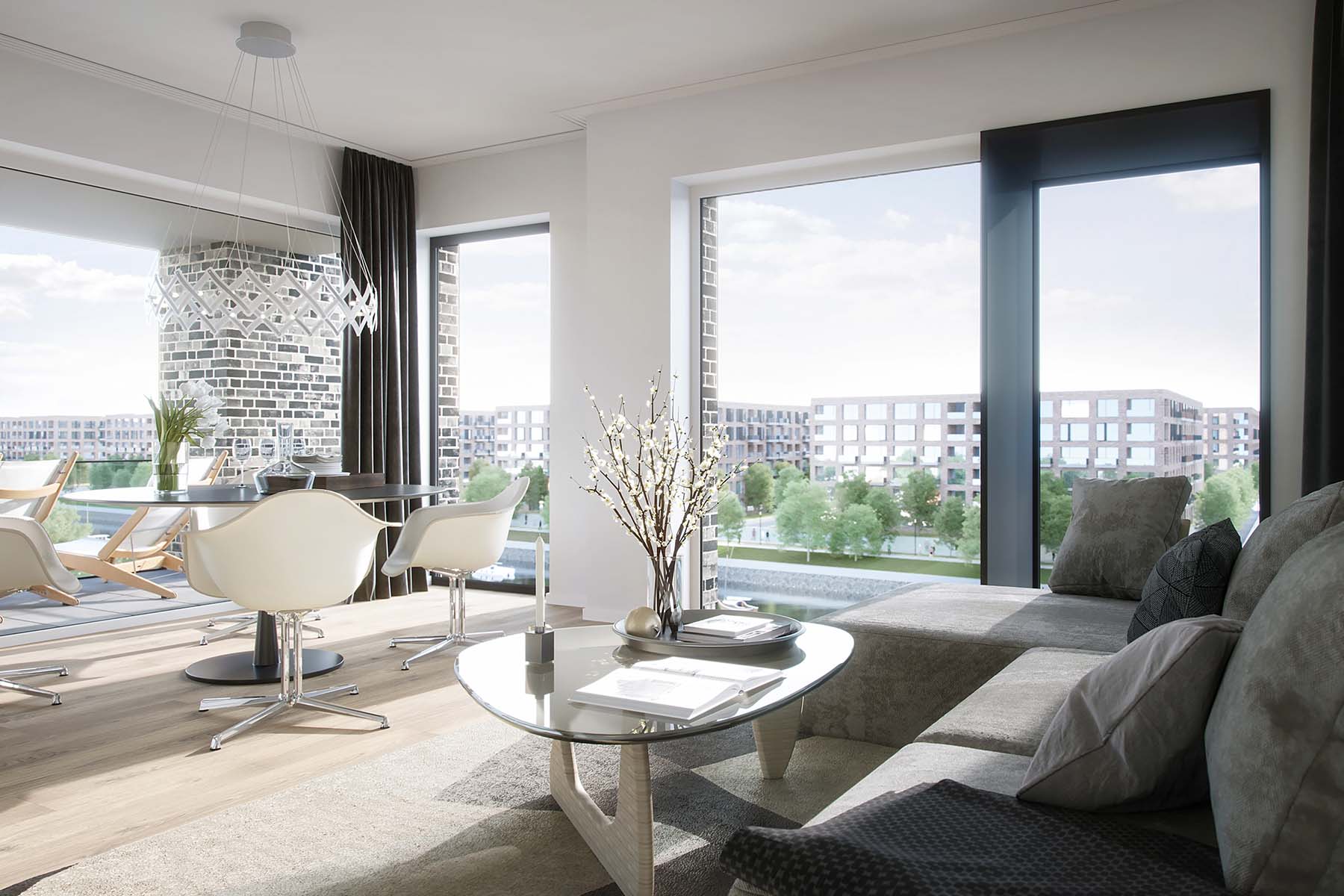 Non-binding illustration
TOP-CLASS
FIT-OUT
Bright, fresh colours combined with clear shapes and quality interior finishes inspire this exceptional collection that offers a perfect balance of comfort and functionality.
High-quality and modern interior finishes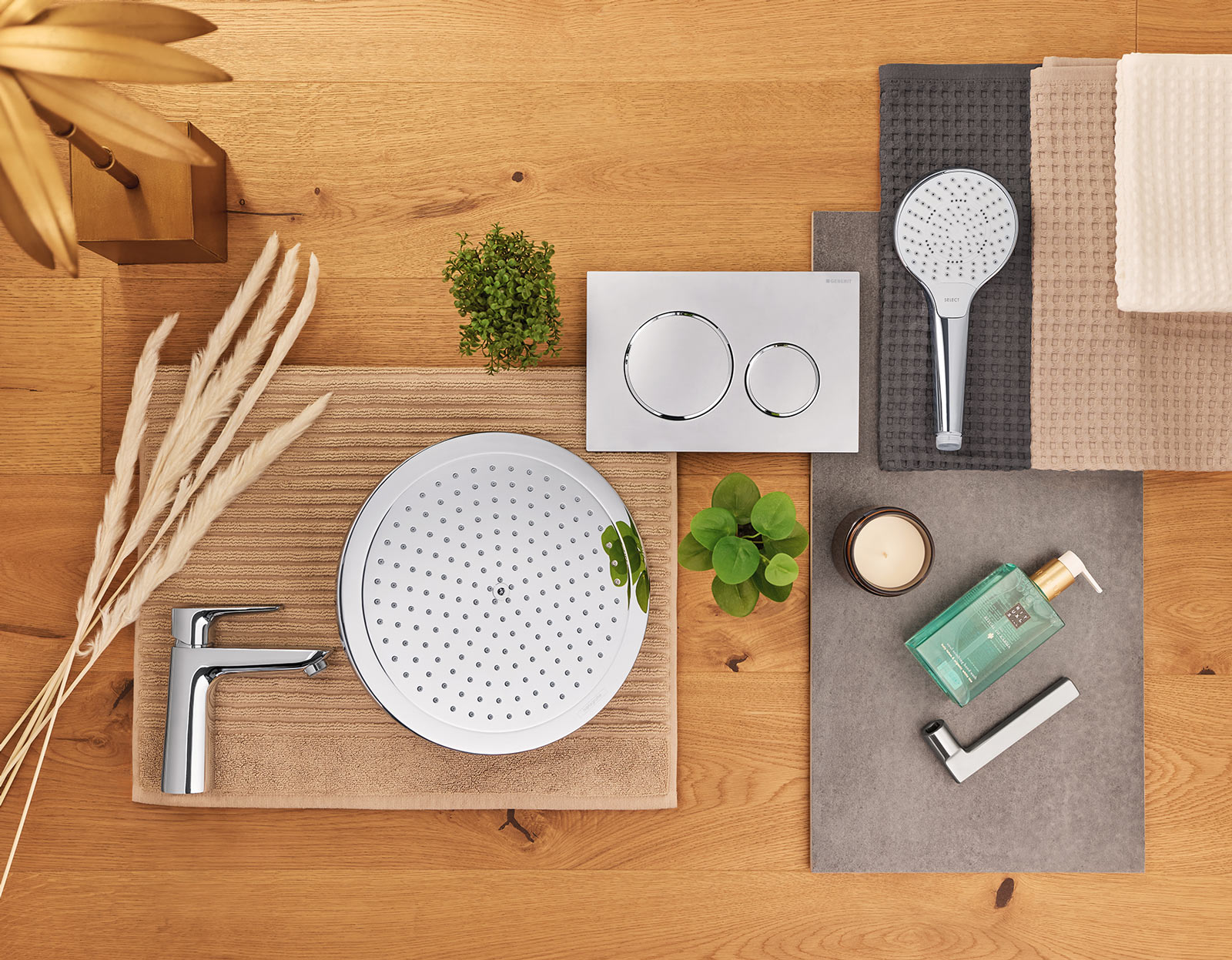 High-quality HANSGROHE shower system
FSB handle set, matt brushed stainless steel
3-layer plank rustic oak 1 (plank with refined finish)
Non-binding illustration / Provisional information
LOCATION – ZOLLHAFEN
MAINZ
A bespoke mix of townhouses, apartments and office buildings embedded in perfect infrastructure is under construction around the former harbour basin. ZOLLHAFEN MAINZ offers an impressive mix of gastronomy and culture, an attractive promenade and a unique recreational landscape. Mainz's old town and city centre are just a stone's throw away on foot or by bicycle via the Rhein promenade. Frankfurt am Main and Wiesbaden are also with easy reach by public transport or car.
The content of Google Maps is only loaded after clicking on the link listed below. If you want to view the map, Google will receive your IP address, for example. All information on the use of Google Maps can be found in our privacy policy
DEVELOPER
AQA Zollhafen Mainz GmbH
Otto-Hahn-Straße 60
63303 Dreieich
FOUND YOU DREAM PROPERTY?
We can help you find your optimal
construction financing from over 450 providers!
You can find more information here:
www.lifecredit.de
SUBMIT
A FINANCING ENQUIRY
NOW